Salary Grade for 2021 is the second tranche of SSL V. Salary Standardization V increases the salary of government employees except for the military service since they have their own salary grade table. Read the Modified Base Pay schedule of military and uniformed personnel here.
For the Second Tranche, the implementation will start on January 1, 2021. Below is the Salary Grade table for 2021.
Salary Grade 2021
This is the table for the Salary Standardization Law 2021 (ssl v second tranche).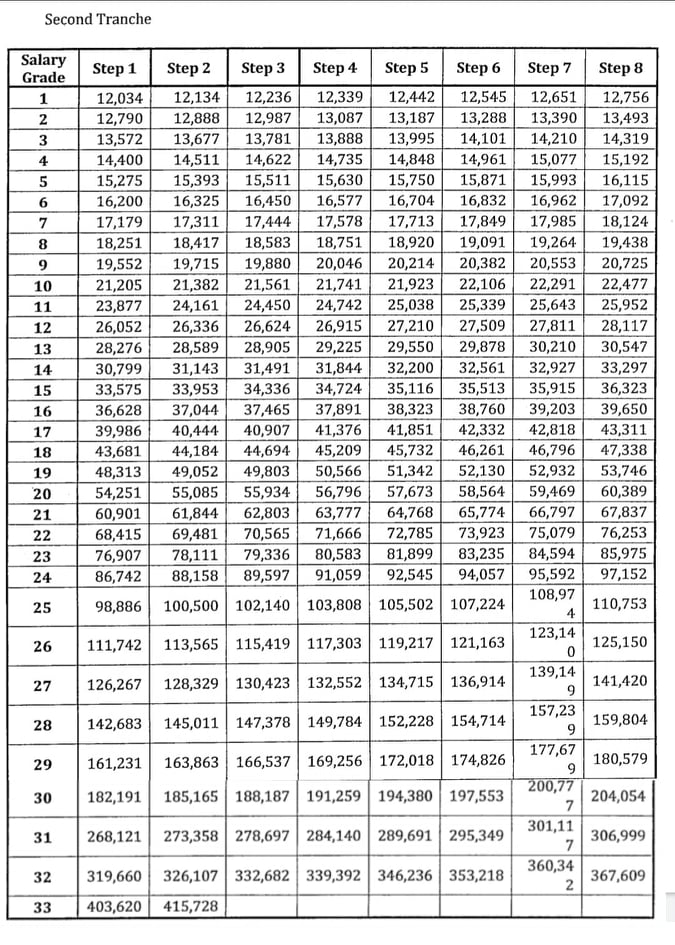 Also Read: Salary Grade 2020: First Tranche of SSL 5.
Updates
To be updated with the latest news, job opportunities, scholarships, like and follow our official Facebook Page.